Jonathan Smith, MPH
Lecturer | Yale University School of Public Health
Executive Director | Visual Epidemiology, Inc.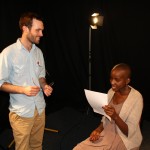 Jonathan is a lecturer in Global Health and Epidemiology of Microbial Diseases at the Yale School of Public Health and is an affiliate of the Yale Global Health Leadership Institute. While earning his Master's of Public Health at Yale University, he filmed, edited, and directed the documentary They Go to Die. Due to his extensive work as an ethnographic researcher and for his innovation in the field of global health, he was awarded the Yale University Global Health Leadership Institute Field Experience Award in 2010 and the distinguished Lowell S. Levin Award for Excellence in Global Health from Yale University in 2011.  Vested in issues where human rights affect the course of disease, he has been invited to speak on the intersection of health and human rights at numerous universities both domestically and internationally. Jonathan graduated from the University of Georgia with concentrations in Biology and Chemistry. He has previously presided over and held board position in numerous organizations, most notably founding Children's Support Organization in 2004, the Yale University Chapter of the Foundation for International Medical Relief of Children in 2009, and currently sits on the AfricaHealth Network Board of Directors.
Kaveh Khoshnood, PhD
Associate Professor | Yale School of Public Health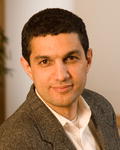 Kaveh is an associate professor at the Yale School of Public Health. He is trained as an infectious disease epidemiologist and his primary research interests are the epidemiology, prevention and control of HIV/AIDS and tuberculosis among drug users, prisoners and other at risk populations in United States and in resource-poor countries. Kaveh's other interests are the examination of the links among health, human rights and violent conflict and ethical dilemmas in research involving vulnerable populations. Kaveh conducts research in U.S, China and Middle East and teaches courses on HIV/AIDS, global health and research methods and ethics.
Jim Hanon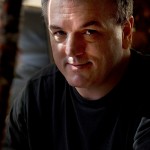 Jim is an award-winning filmmaker best known for directing End of the Spear.  The film debuted in the top ten theatrical grossing films during its opening weekend.  Building on this success, the DVD spent eleven weeks in the top 50 and over 800,000 units have been shipped to date.  Writing and directing credits also include Miss HIV (2008), filmed throughout Africa, Little Town of Bethlehem (2010) filmed in the West Bank and surrounding area, and The Grandfathers (2011) filmed in the Amazon Basin of Ecuador.  Jim made his first career in advertising and was Vice president at Leo Burnett in Chicago.  Other positions include Head of Story for Every Tribe Entertainment, and President and Chief Creative Officer of EGM Films. Jim is now creating motion pictures and motion novels through partnerships as well as his own production company Minus Red.  Jim specializes in working in remote areas of the world and leveraging local resources for exceptional production values.
Sharat Raju
Fellow | Yale Law School, Information Society Project
Filmmaker | New Moon Productions
www.sharatraju.com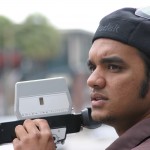 Sharat has earned a reputation for creating films that have explored the intersections of race, identity, spirituality and violence. His first two films American Made (2004) and Divided We Fall (2008) confronted divisions in post-9/11 America through accessible characters and personal stories. Sharat graduated in 2003 from the American Film Institute Conservatory with an MFA in directing, where his thesis film, American Made, earned both of the top two awards from AFI before it went on to win a total of seventeen awards at nearly forty film festivals around the world. He has given guest lectures about the technical merits and thematic elements of both American Made and Divided We Fall: Americans in the Aftermath at universities, colleges and high schools. He is a US delegate at INPUT 2007 – an international conference of public television producers and filmmakers held in Switzerland. In addition to his work as a writer-director-producer, Sharat has numerous feature film credits, including as a casting assistant on Matrix Reloaded, Matrix Revolutions, and 8 Mile.
Valarie Kaur, JD
Fellow | Yale Law School, Yale Visual Law Project
Director | Groundswell
www.valariekaur.com | www.dwf-film.com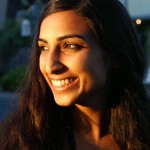 Valarie is an award-winning filmmaker, writer, legal advocate, and interfaith leader. She is founding director of Groundswell, a social action initiative at Auburn Seminary committed to building the multifaith movement for justice. For the last decade, Valarie has combined storytelling and advocacy to lead social action campaigns for racial dignity, religious pluralism, immigrant rights, prison reform, LGBTQ equality, gender justice, and a moral economy – which together advance a vision of a world where every person lives with dignity in sustainable communities. Her award-winning Divided We Fall (2008) earned national attention as the first feature documentary on post-9/11 racism and continues to inspire national grassroots dialogue. As a legal advocate, Valarie has clerked on the Senate Judiciary Committee, traveled to Guantanamo to report on the military commissions, filed a landmark immigrant rights lawsuit with her clinic team, and led a high-profile campaign against racial profiling with a coalition in East Haven, CT.
Lisa Russell, MPH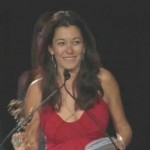 Lisa Russell is an Emmy Award-winning documentary filmmaker who uses the power of film to explore and challenge social injustices that affect our collective humanity. Completing her Master's in Public Health degree in International Health in 1998, Lisa has since turned a lens to pressing global health and development topics that has taken her to shoots in some of the world's most remote locations. Some of Lisa's work has been broadcasted on public television (including PBS and Channel 4 London), while others are tied into advocacy, fundraising or legislative efforts with UN and international agencies. She actively screens her films around the country at universities, conferences, festivals and hill briefings and has reached thousands of students, young people and others to spark dialogue about U.S. responsibility in global affairs.